Having a hard time handling a big construction project? Improve your business productivity by using productivity software. From accounting software to construction scheduling software, there's a full range of productivity tools you can utilize to ensue your construction project's success.
Most startup businesses work on tight margins. They compromise on things they think aren't necessary as they launch and one of these include technology. Little do they know that employing modernization in the office could mean effectively reducing cost and boosting profitability.
Our office technology has already changed a lot. In the past 5 years, work automation has proven to have greatly increased efficiency and productivity in most industries. Currently, innovation is already easily available even for startups in the form productivity software.
5 Productivity Software That Are Worth Investing On
Productivity software these days aren't cheap. They can range anywhere from a hundred dollars to over a thousand only to become obsolete in just a couple of months. Then you'll have to purchase the upgrade if you want to make the most of the software.
But here's the good news.
Companies now have the option to use web and cloud-based software that only require monthly or annual subscription payments. Updates happen automatically without any additional costs, so there's the high chance there for savings. 
Now, the next dilemma involves selecting the right productivity software to use in your business. Scouring the internet for software will make you realize how much developers have taken effort to make the normally tedious tasks easier than ever. But you don't need to buy them all.
Depending on your business routine, there are just a few that you need to purchase. And in deciding what these software are, you have  to identify your business's unique needs as well as the tasks that you have zero tolerance for.
Generally, though, here are four productivity software that any business should leverage in their office.
Accounting is a vital part of any business. It monitors a business's funds and expenses as well as the profit it gains. Numbers can be very confusing, though, most especially when you are dealing with multi-figure values. Using pens and ledgers will only exacerbate the confusion, but thanks to accounting software, you won't have to go through all the hard work alone.
A good accounting software solutions should be able to sync with your day to day activities without any problems. It should connect you to your bank account to avoid overdue penalties, which are unbudgeted expenses.Features that detect double entries will be greatly helpful too, as they take away the need to go over a whole document to detect where the error started.
The best part of having an accounting software, though, is that payrolls, bills, and taxes are automatically calculated. Some software even pop up notifications so you won't miss all these important schedules that help keep your operation smooth and your relationship with your employees secured.
To find the best accounting software to use, we suggest choosing the preferred software of your business's bank. The app they recommend is definitely linked to their system. This makes deposits, withdrawal, and payments faster and easier. Furthermore, serious issues like fraud or wrong transaction can be investigated more promptly as they no longer need to connect with third party software providers to resolve the problem.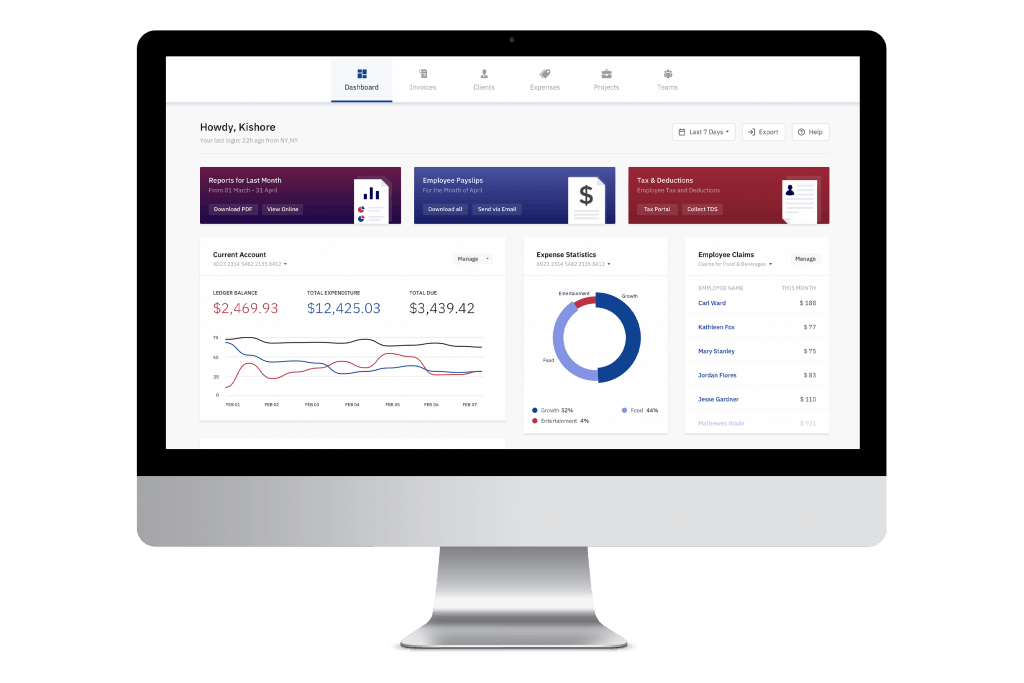 Ever had a project that failed because of a chaotic procedure?  Or was there ever a time when you got all the best people, ideas, and strategies to make up for a good project but without knowing the reason why, it just didn't work. Problems can slow down your business's growth. Grave mistakes can even take you back to square one and suffer from unimaginable losses. However, when you plan things carefully, all these can be prevented and you can focus on making your business more agile rather than thinking of countermeasures.
A planning software can ensure that everyone in your team is on the same page as you. You need to establish harmony and keep your members informed of your plans so they'll learn about their roles and support you effectively.
In choosing the right planning software, you should look at the features and make sure that it has all the necessary functions in team planning. These features should include  Defining Project Goals, Setting Project Parameters, Identifying Deliverables and Objectives, Setting up a Project Team, Creating a Communications Pathway, Creating Schedules, Choosing a Budget, Allocating Resources, and Production of a Final Plan. 
There is a wide variety of software packages out there. The most common ones are those that cater to all industries but there are also specialized software that are tailored to a specific business's unique needs. The choice is really up to your preference and budget.
3. TIME TRACKING SOFTWARE
Making sure that your subordinates are doing their tasks is never easy. People have a lot of ways to cheat their time and you can't really tell whether they really deserve their salaries or not. The issue goes more than that, though. Just imagine paying a worker who didn't really do anything during his duty. He logged in his time and worked under time, but all he has to do to get his full payment is to tell you he missed to log out. Strictly implementing log in and log out will make sure that you aren't suffering from losses. Using a time tracker software plus setting rules like "missed time logs equal to no pay" will oblige everyone to comply. That way, you will be able to compute payrolls correctly.
Time tracking software will help also you judge the progress of your employee. Given a set of tasks with their corresponding time estimate of completion should help you determine whether an employee is productive or not.
Furthermore, a time tracking software will give you information that will help in future budgeting in billing of man hours. It also allows you to identify time consuming activities so you can come up with better alternatives.
4. EMAIL MANAGEMENT SOFTWARE
Most of you can probably relate when I say that reading and replying to emails take a lot of time, especially when they're done manually and on your own. As your business grows, this only gets worse. Add in a mailing list, ad campaigns, and it becomes a nightmare. This is why getting Email Management Software is important. What was once a chore can be now be automated. 
People no longer utilize the postal service, or for that matter, the telephone. They now prefer to send email which is quicker and less intimidating. As a business who receives tons of email every day, failing to manage it can later overwhelm you. An email management software can make email handling easier. It makes sure that your mails are sent to the right personnel. Simplification and organization tools now are included in most email management software to ensure that you don't lose or accidentally delete an important document sent to you. Finally, it will alert you when an important email from a customer or supplier comes in, helping you avoid getting on their bad side.
Remember, a company that efficiently manages its communications is able to offer greater customer satisfaction. Consequently, this will improve your customer retention and customer loyalty.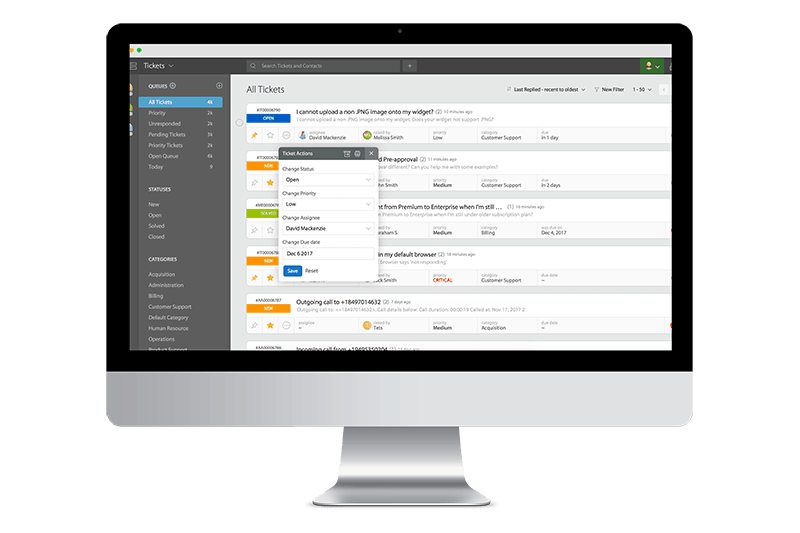 Scheduling software is a must for any business. It makes it easier to manage employee assignments and juggle multiple tasks and events. Overall, this does not only make working easier, but it also enhances work efficiency.The construction industry is one of the top users of this kind of software. A big construction project follows a strict schedule as its budgeting involves payroll of hundreds of workers and expensive equipment rental. A day of delay can already mean an additional of $10,000-$20,000 in budget. So to avoid these extra expenses, contractors now use construction scheduling software to make sure that things are going as planned.
One of the rising construction scheduling software these days is the Po Crew Schedule. It is an integrated cloud-based construction management software with scheduling planning, contact management, and time tracking tools rolled into one.
Pro Crew Schedule construction scheduling software gives your team access to important boards and documents they need to get their job done. Using it for your project management will increase productivity, communication, and efficiency. We have also developed an innovative viewing system where you can not only schedule multiple tasks, but also see all the tasks scheduled for your staff.
Pro Crew Schedule is available on a monthly or annual subscriptions basis. Support is also available which is extended via phone, email, and other online measures to help project managers tackle the issues promptly.
If you're interested or you think your business might benefit from what we can do for you, you can check us out and read more about Pro Crew Schedule construction scheduling software here: procrewschedule.com