Pro Crew Schedule's
Scheduling Feature
Guarantee high-quality projects on time and on budget with Pro Crew Schedule.
No contracts. Cancel anytime.
Manage Everything with a Single Powerful Tool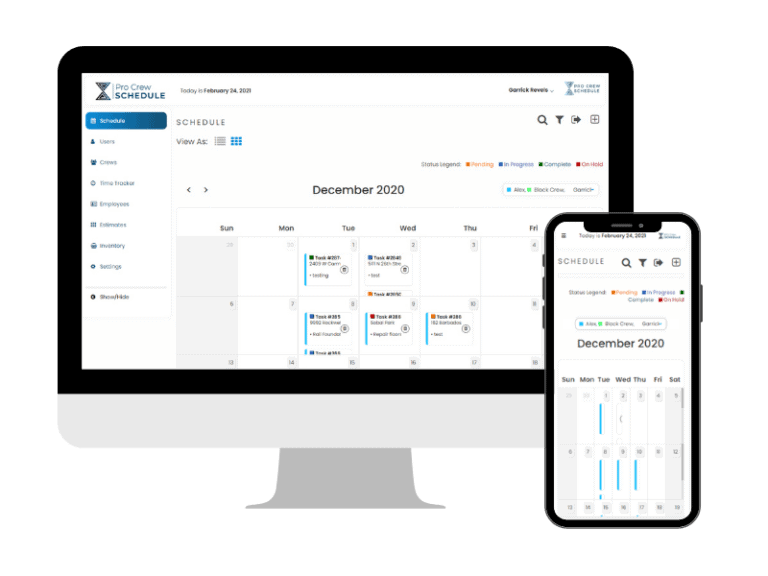 Reinvent the Way You Manage Your
Project
No contracts. Cancel anytime.
With Pro Crew Schedule's essential features, you can seamlessly manage multiple projects of any size, involving any number of trades and subcontractors. Deliver high-quality projects that consistently exceed client expectations. 
Find out more about the other features of Pro Crew Schedule by scheduling a free demo.