PRO CREW SCHEDULE
INVENTORY MANAGEMENT SYSTEM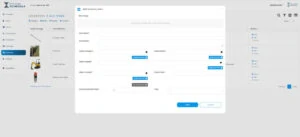 No contracts. Cancel anytime.
MATERIALS HANDLING AND INVENTORY MADE EASY
Here at Pro Crew Schedule, we are always thinking of ways to make life easier and more productive for construction scheduling and management. Our new inventory management feature helps you digitize and automate your inventory of construction materials, tools, and equipment, providing centralized inventory control, more efficient materials management, and improved construction productivity.
CENTRALIZED
AUTOMATED
DETAILED
CENTRALIZED
Centralized inventory control to minimize overhead
Your construction materials and tools may be everywhere, but you don't have to be! With the Pro Crew Schedule inventory management software solution, you can manage multiple warehouse locations and track all your materials, tools, and equipment from head office or wherever you happen to be, by simply logging into the cloud-based inventory management software.

Your digitized inventory is easy to update as the availability of materials changes periodically, and a centralized approach means consistency is improved and errors are minimized, providing your entire workforce with a reliable reference source for all their inventory queries. All construction information can be linked to head office project planning, management and costing, for a seamless approach to running your business.
AUTOMATED
DETAILED
By keeping track of your inventory, accurately and in a timely manner, you can also keep track of your costs, your efficiency, and your productivity. With the confidence and peace of mind that the Pro Crew Schedule construction inventory management software is taking care of the detail for you, you can focus on running your construction business successfully and profitably.
Find out more about the other features of Pro Crew Schedule by scheduling a free demo.