Pro Crew Schedule Electrical Contractor
Software
No contracts. Cancel anytime.
Electrical Contractor
Software
Whether for home, commercial, industrial or engineering projects, electricity is what quite literally keeps the lights on! Your electrical contracting services are crucial to your many customers, and you need to be able to respond quickly and professionally to their requirements, whether they be new installations, maintenance or time-critical problem solving.
Pro Crew Schedule has been designed specifically to help manage and run your business: making sure that your electrical engineers are in the right place, at the right time, with the right equipment to do the job. It provides a solution that enables you to track every element of every project, whether large or small. From job checklists to timecards, from dispatch instructions to onsite communications, the Pro Crew Schedule electrical contractor software has you covered.
Billing and accounting are simplified and job efficiency monitored by using the Pro Crew Schedule time tracker to record the time spent on jobs. This helps more accurately plan and estimate future jobs and avoids unprofitable jobs or billing surprises for customers down the line.
Pro Crew Schedule makes it easy to keep customers involved and informed, whether it's project progress, trouble-shooting, or letting them know that their electrician is on their way and when they will arrive. Always having access to the most up-to-date information about all of your projects improves efficiency, by making it easy to schedule jobs for your contractors: you can easily use Pro Crew Schedule to let your contractors know where and when their next job is, as well as providing all the information they need to complete this job. This helps improve your overall business efficiency when you're trying to manage a large number of small projects by reducing wasted time between jobs on the fly.
The more professional and streamlined your business and services, the happier your customers are. Pro Crew Schedule helps you deliver this level of professionalism to your customers, with excellent communications and quality throughout.
With Pro Crew Schedule, electrical contracting businesses are provided with communications, coordination and control over all aspects of their electrical projects, in a seamless cloud-based solution accessible in the field and in the office.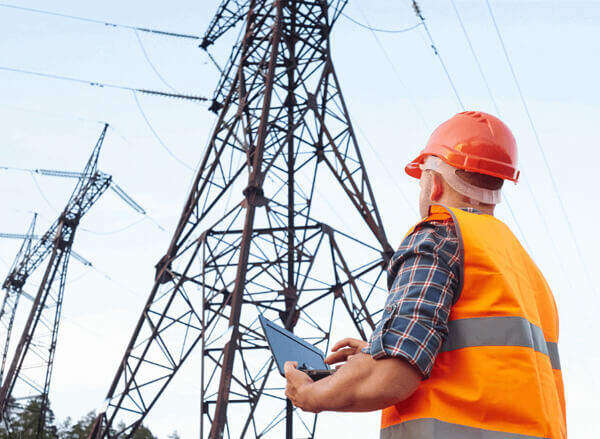 No contracts. Cancel anytime.
Read Our Articles About
Electrical
To schedule your own complimentary demo of the Pro Crew Schedule software for electrical contractors and how it can help with your business, please get in touch.