OUR NEWEST HVAC CONTRACTOR
SOFTWARE
No contracts. Cancel anytime.
Heating, ventilation, and air conditioning are all things your customers expect to just work, whatever the weather. And with better air quality being an ever-increasing priority, with many new installations and upgrades required throughout your service area, HVAC contracting companies are busier than ever. While this is a nice problem to have, how do HVAC consultants successfully manage projects, customers, and engineers?
This is where the Pro Crew Schedule contractor software helps. It enables you to keep track of everything related to your projects, and seamlessly communicate with your workers in the field to ensure that every job is completed on time and on budget.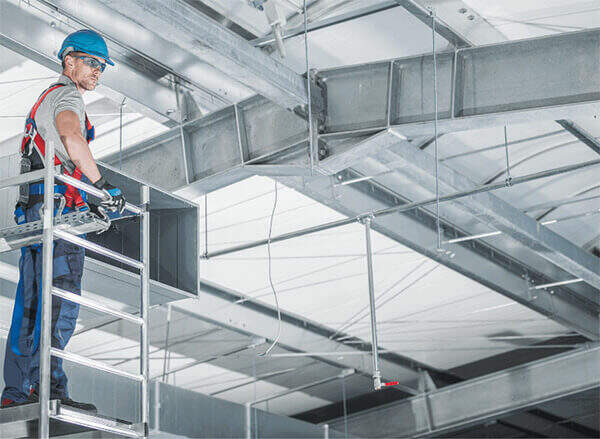 Pro Crew Schedule can be especially useful in peak season, where repairs and installation requirements mean you need to maximize your work output. Tracking equipment and workers on the go enables you to quickly issue new job task lists and dispatch instructions to your engineers, helping them quickly move from one successfully completed job to the next. You can easily schedule non-urgent and routine jobs around everything else, maximizing your business productivity.
As well as improving efficiency, our customers tell us that the Pro Crew Schedule HVAC contractor management software hugely benefits their bottom line. No more time wasted looking for mislaid documents, timesheets or equipment, and easy timekeeping to eliminate the need to chase contractors for timesheet information, benefiting billing and accounting.
Most importantly, a professionally run business is obvious to customers: they can see their projects handled well, with great communication and any problems quickly and efficiently rectified. This leads to satisfied customers and referrals, the lifeblood of any construction business.
With Pro Crew Schedule, HVAC businesses are provided with communications, coordination and control over all aspects of their projects, in a seamless cloud-based solution accessible in the field and in the office.
No contracts. Cancel anytime.
Read Our Articles About
HVAC
To schedule your own complimentary demo of the Pro Crew Schedule HVAC software and how it can help with your business, please get in touch.